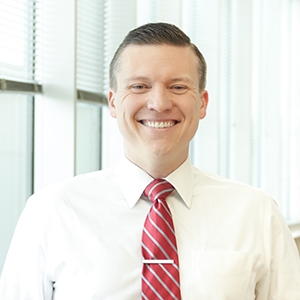 Michael Burk
M.D.
Dr. Michael Burk joined Pulmonary Associates of the Southeast in 2020. After growing up in rural Walton, IN, he attended Indiana University Purdue University Indianapolis where he studied biology and worked at the university's medical ethics center. He attended the Indiana University School of Medicine before completing his internal medicine residency at the University of Louisville. He stayed at UofL for a chief residency year and to work on a large medical education project, Louisville Lectures. He completed his pulmonary and critical care medicine fellowship at Indiana University before moving to Birmingham to be close to family.
Dr. Burk is a board certified pulmonologist. His practice includes time in the hospital and ICU as well as the pulmonary clinic. In the hospital, his expertise includes point of care ultrasound evaluation (POCUS), quality and process improvement in the ICU setting, and delivering compassionate care to critically ill patients and their families.
In the pulmonary clinic, Dr. Burk sees patients with a wide variety of pulmonary diseases including COPD, interstitial lung disease, post-COVID lung disease, asthma, lung cancer, and other respiratory conditions. He is also trained in advanced bronchoscopy procedures including endobronchial ultrasound (EBUS) guided biopsy.
At home, he enjoys spending time with his wife and children, travelling, and watching football.