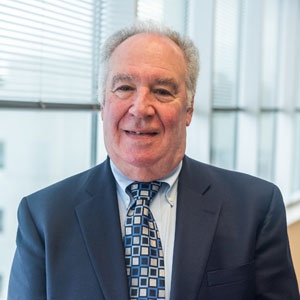 Allan Goldstein
M.D.
Alan R. Goldstein M.D. is the Past President of Pulmonary Associates of the Southeast. His medical career started at Mt. Sinai Hospital in Cleveland Ohio in 1965. Over the next ten years, Dr. Goldstein worked his way to becoming Chief of the Pulmonary Department. He began his own private practice in 1976 and has been serving patients throughout the Southeast since then.
Dr. Goldstein also served in the United States Navy where he received Vietnam Campaign Ribbons. He currently holds memberships with the American Thoracic Society, Medical Association - State of Alabama, Jefferson County Medical Society, Alabama Thoracic Society, Fellow American College of Chest Physicians, and is a delegate for the American Medical Association. He is also a member of the Alpha Omega Alpha, a medical honorary society.
Dr. Goldstein is licensed in Alabama, Mississippi, Ohio, and Tennessee.
Dr. Goldstein has three children and five grandchildren with wife Sherron Goldstein.
"Besides my interest and love of medicine, I am an avid baseball fan. I love the game and love watching my grandchildren play it. I also like to read espionage novels and political papers. However, my first love, aside from my wife and family, is medicine. My GP (family doctor) when I was eleven, Dr. Paul Siegel, was my inspiration. He was always so happy when I saw him. Because the practice of medicine can be stressful, I do serious treadmill aerobics and weight training at least twice weekly. I also de-stress every Friday evening at Temple Emanu-el. That spiritual experience prepares me for the next week."