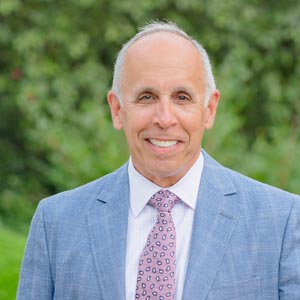 David Franco
M.D.
I joined Pulmonary Associates of the Southeast in 2019. My practice includes general pulmonary and sleep medicine with a special interest in pulmonary hypertension, pulmonary fibrosis, sleep apnea, and narcolepsy. I also have a particular interest in the early detection of lung cancer using low dose CT screening and the evaluation of lung cancer using advanced bronchoscopic techniques, including endobronchial ultrasound and electromagnetic navigation.
My family and I moved to Birmingham to be closer to my daughter, son-in-law, and two grandchildren. My wife is a nurse anesthetist now working in Birmingham. I have two school-aged sons who are looking forward to attending elementary school in Mountain Brook. I also have a son and daughter-in-law who live in Ocean Springs, Mississippi. In my spare time, I enjoy camping, hiking, and cycling.
Dr. Franco received his undergraduate degree from the University of Alabama and his medical degree from the University of South Alabama Medical School. He completed his residency in internal medicine and his fellowship in pulmonary medicine at Louisiana State University Medical Center in Shreveport, Louisiana. He is board certified in pulmonary medicine, sleep medicine, and internal medicine.